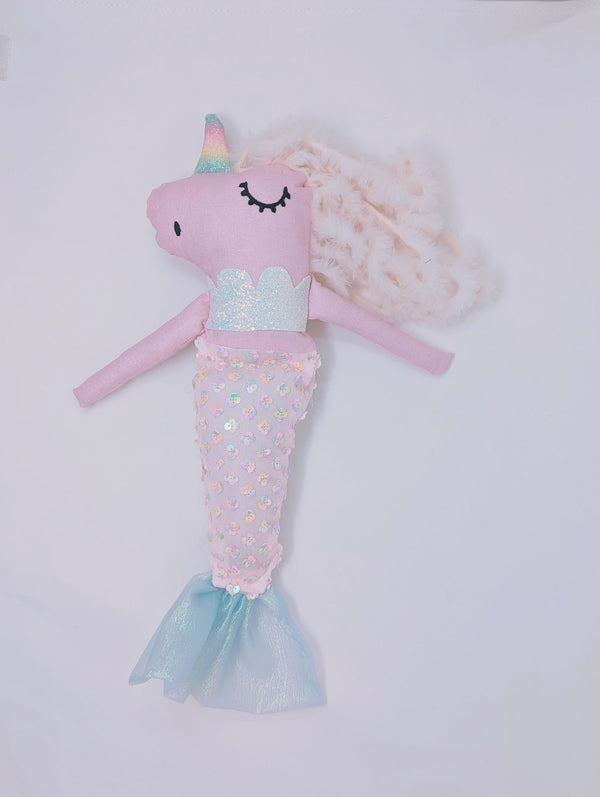 Whimsical handmade doll, with love in the stitches!
This girly is Olivia and she lives deep beneath the waves in a coral cove.
Dolls measure at approximately 22 inches and all accessories come.on and off easily for tiny hands.
Doll made with cotton and hypoallergenic materials and is machine washable.