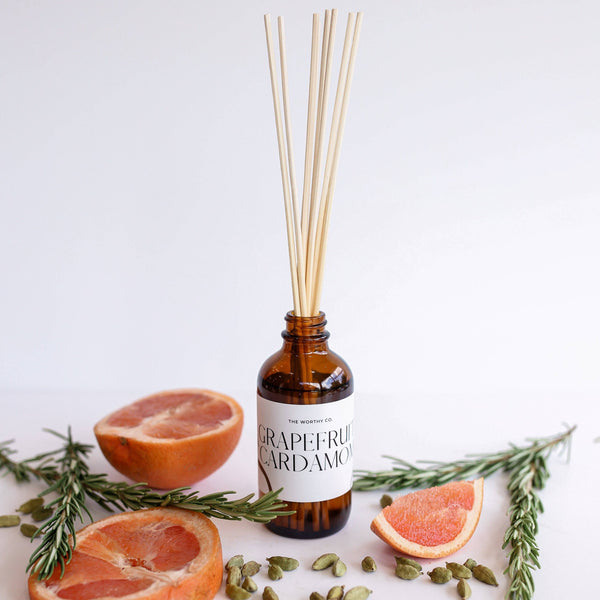 Grapefruit + Cardamom Reed Diffuser.
This scent loves to go back and forth between sweet and slightly spicy notes of grapefruit, amber, and cardamom balanced by cinnamon and ginger for a sophisticated scent.
Our reed diffuser base is non-toxic, and VOC (Volatile Organic Compounds) compliant in all 50 states, so you can be confident that your reed diffusers meet indoor air quality regulations.