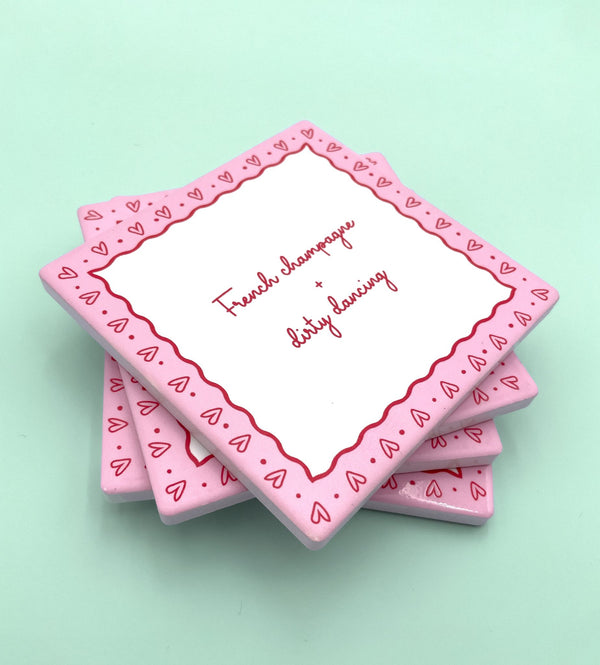 Our Euro Vibes ceramic coaster set is the romantic set made for the girly dinner party of your dreams. Invoking a late night in a chic Parisian apartment, where the champagne flows freely and we dance until night turns to day.
Featuring the following 4 prints:
"Cin-cin!"
"French champagne and dirty dancing"
"Ooh la la!"
"But first, cocktails"
These coasters are printed on 4" square ceramic with foam pads on the bottom to protect your favorite furniture.
4 coasters per set
4" square
Designed and made with love at our studio in Dallas.