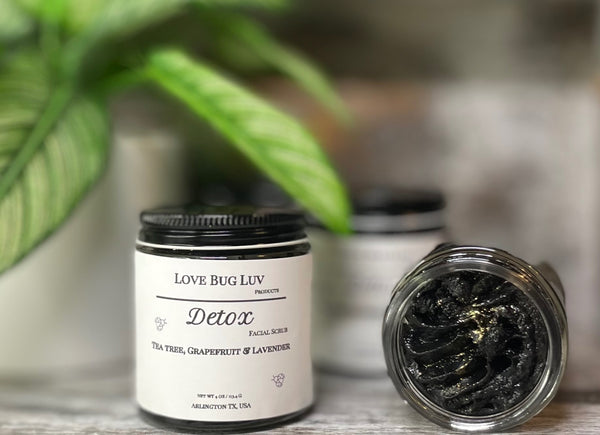 Activated Charcoal, Turmeric, Aloe Vera, Honey, and Hawaiian Lava Salt infused organic raw sugar scrub with a Essential oil blend of Lavender, Tea Tree and Grapefruit.
Perfect for oily skin. Tested on sensitive skin. This scrub is perfect for a facial scrub, and can also be used as a body scrub. This scrub is formulated to cleanse, exfoliate and moisturize leaving you with a clean youthful feeling face.
4oz


Follow up with our Hydrate facial cream for the ultimate experience.