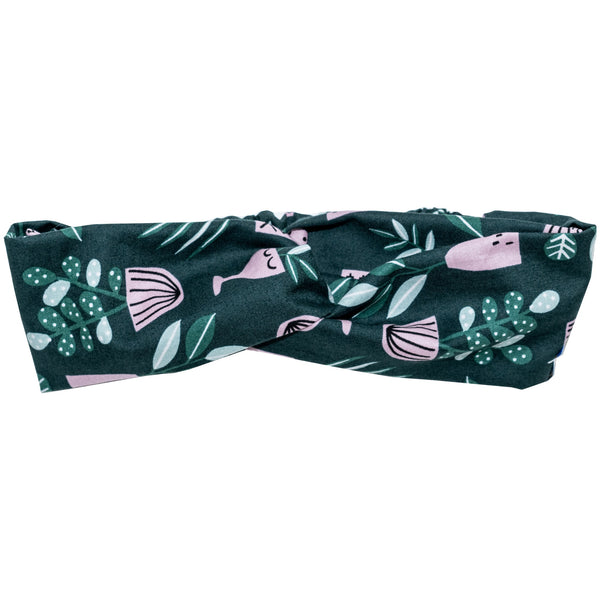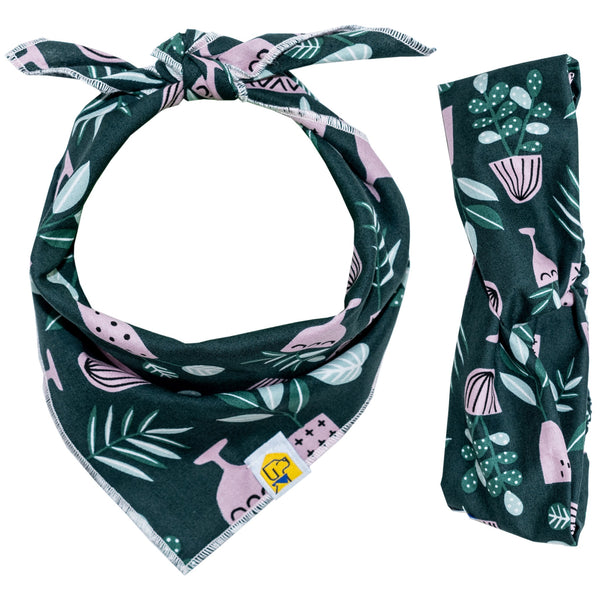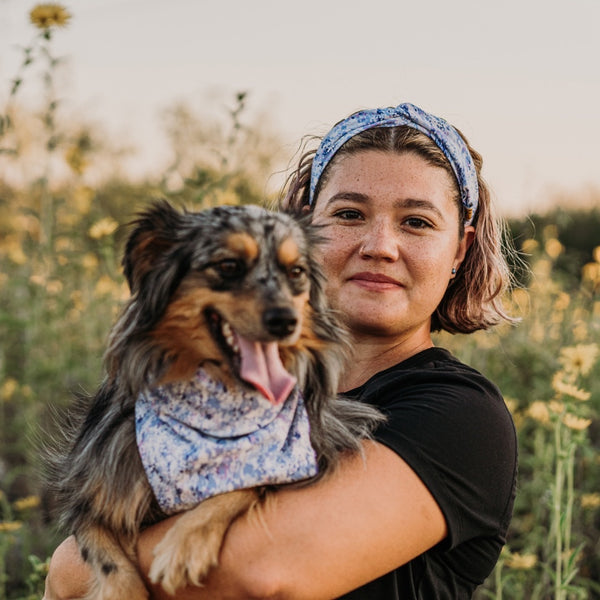 Admit it, you are a crazy plant lady. Don't worry, so are we, which is why we made this companion human headband to the Crazy Plant Lady Dog Bandana! The forest green base is complimented with a variety of plants in a monochromatic green, contrasted in pink planters. It's even cuter in person. With spring threatening to make it's entrance (finally!), this headband is perfect for keeping your hair out of your face while working in your garden, or taking care of those precious rare indoor plants you've got taking over your apartment.
Perfectly pair this headband with your dog's matching Crazy Plant Lady Dog Bandana. Both products are made of 100% cotton, making them easy to care for, yet durable. Wether you take your pup on an outing to the park or the plant nursery, you can both be One With Nature in this darling Crazy Plant Lady print.
No dog, but have a to-do list as long as your arm? Worrying about your hair is the last thing you'll need to think about, and this cute headband will help you get the job done while looking trendy. The elastic keeps it firmly on your head without giving you a headache. By the end of the day, you won't even remember that you're still wearing it.
Materials: Made with 100% cotton fabric, with an internal elastic.
Sizing: one size fits most!
Care: Machine wash on gentle or low and lat flat to dry.