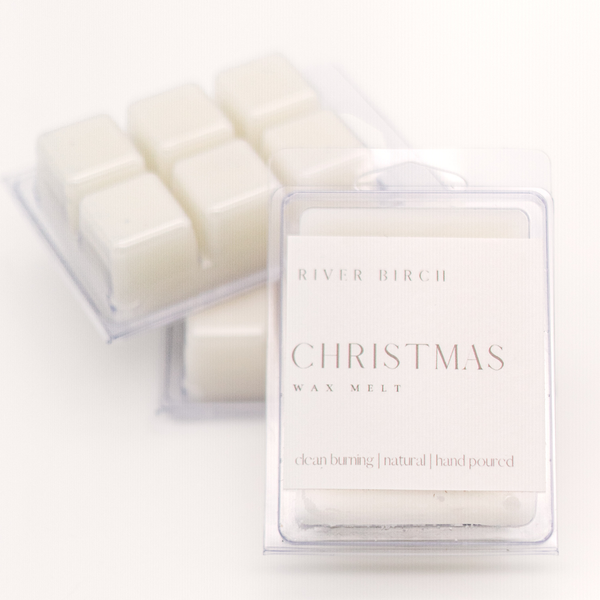 A classic holiday scent that tells the story of a cozy holiday night spent sipping wine in front of the fireplace. Christmas combines orange spice notes from the kitchen, fir and pine notes from the Christmas tree, and an earthy smokiness from the fireplace. It's Christmas, in a wax melt, any time.

WAX MELT DETAILS:
Each melt is handpoured in a Dallas, Texas candle studio
Burn time: 1015 hours per cube (~60 hours total)
Approx. .4 ounces of Wax
Due to the handmade nature, there may be some variation in color from the pictured image.