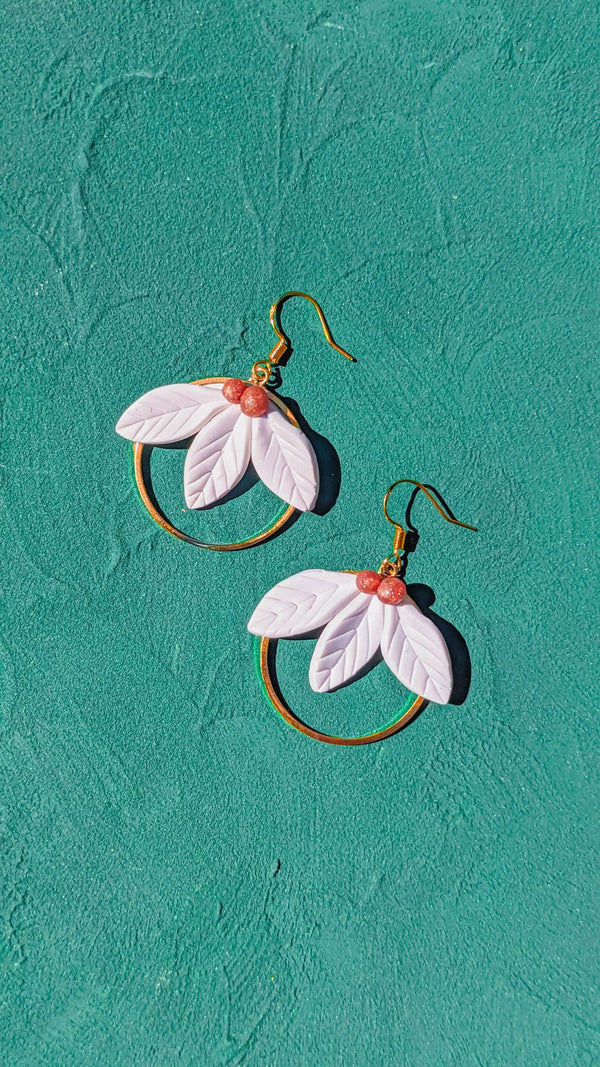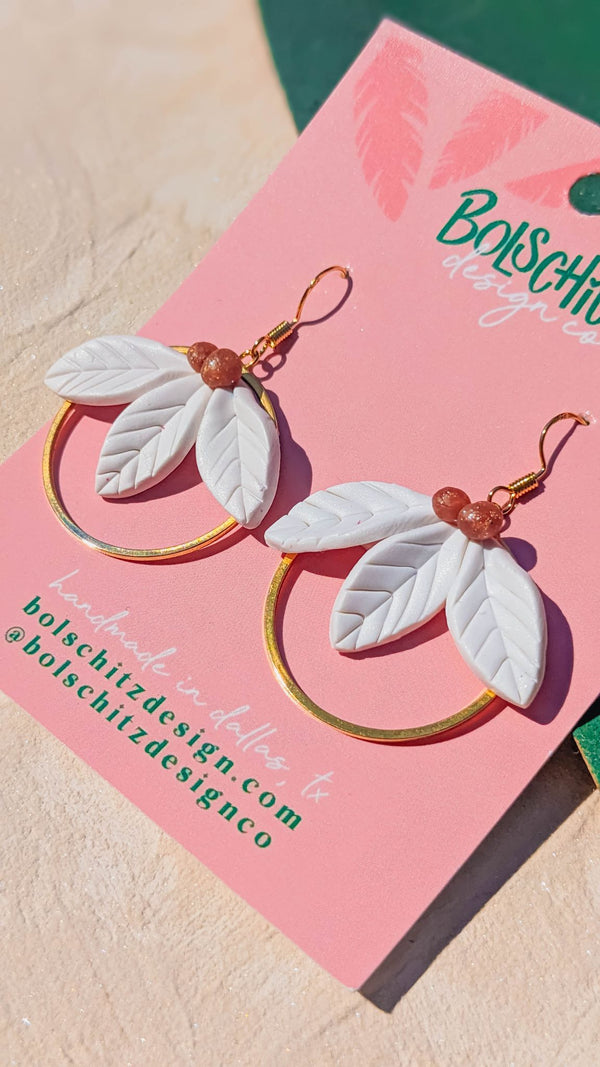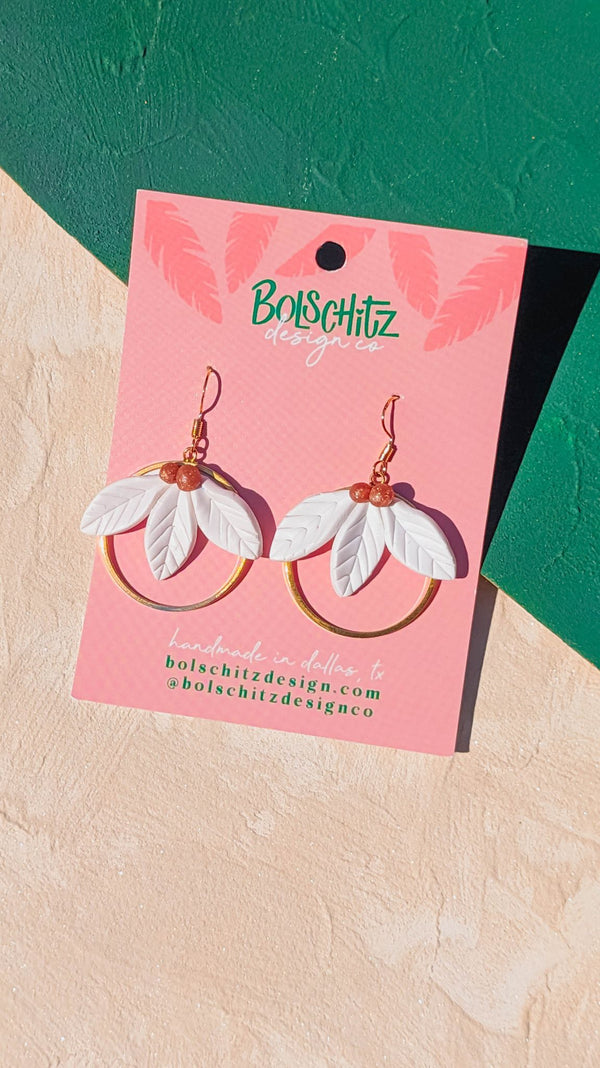 Adorn yourself with the beauty of the season by wearing our exquisite Handmade White Poinsettia Christmas Earrings. These stunning earrings are a celebration of timeless elegance and the festive spirit, making them a perfect accessory for your holiday attire.
Our handmade white poinsettia earrings epitomize timeless elegance. Meticulously crafted from lightweight polymer clay, these earrings feature delicate poinsettia blossoms that radiate sophistication and charm.
Whether you're attending Christmas parties or enjoying a cozy evening by the fireplace, these earrings add a touch of seasonal splendor to your look.
Why You'll Love Them
Nickel-free fish hooks for sensitive ears
Gilded with gold-plated accents for added opulence
Lightweight and comfortable for all-day holiday wear

Delicate poinsettia design for a touch of festive beauty

A perfect gift to share the joy of the season
Your Unique Earrings
Each set of earrings are handmade in small batches with custom color and artisan details by a one woman team in Dallas, TX. Because all our jewelry are made by hand, the detailing may vary from the set in the photos, but that means your pair will be super unique to you! We hope our earrings help you feel like the beautiful badass that you are!