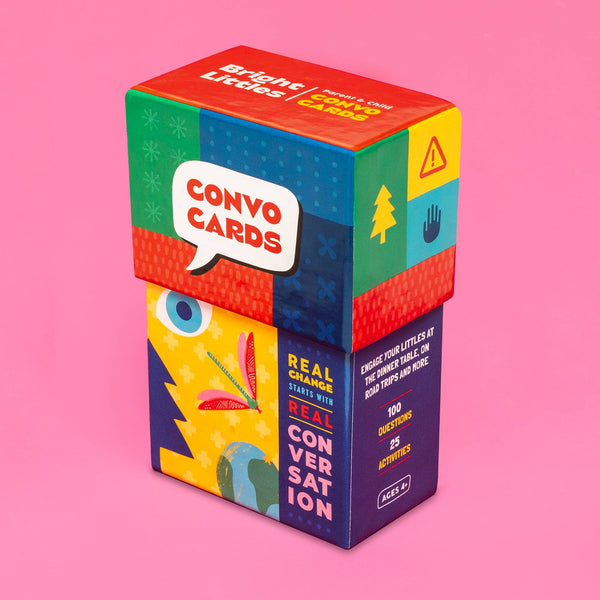 Do you want to talk to your kids about today's issues, but don't know where to start?
Bright Littles Convo Cards are the perfect way to spark a meaningful conversation with your bright little ones.
We've created 100 question cards and 25 activity cards for kids ages 4 and up across the 5 topics of diversity, health, safety, nature, and self. Whether you're at the dinner table or on a road trip, each card is designed to start an ongoing conversation that will encourage confidence, kindness, compassion, and more!