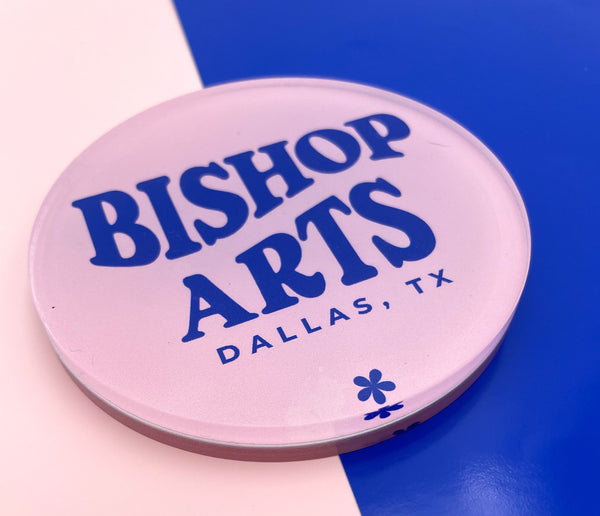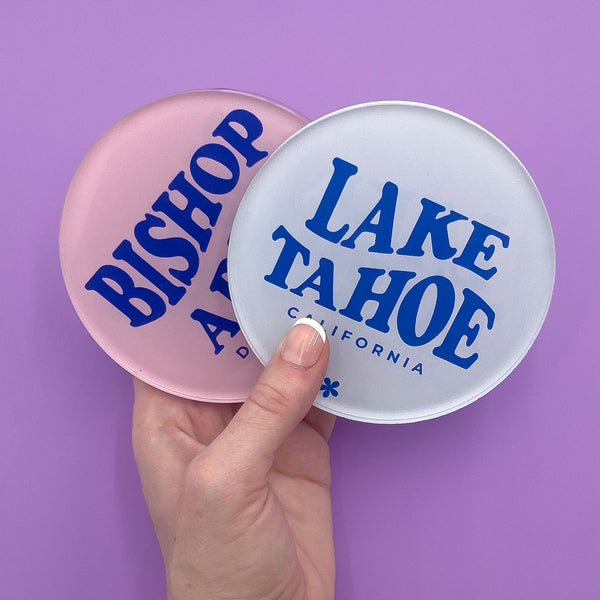 Set of 4 acrylic coasters featuring our founder's favorite part of Dallas - the Bishop Arts district! An eclectic and creative haven with food to die for, and the home of Mosaic Makers Collective. These coasters feature a punchy, groovy design that adds a pop of blue and pink to your table. The perfect souvenir from this creative enclave, or a playful way to express your local pride.
Our acrylic coaster designs are sandwiched between two pieces of acrylic, for a 3d look and design that is visible from both sides
4 coasters per set
3.75" in diameter, .5" thick
Designed and made with love at our studio in Dallas.