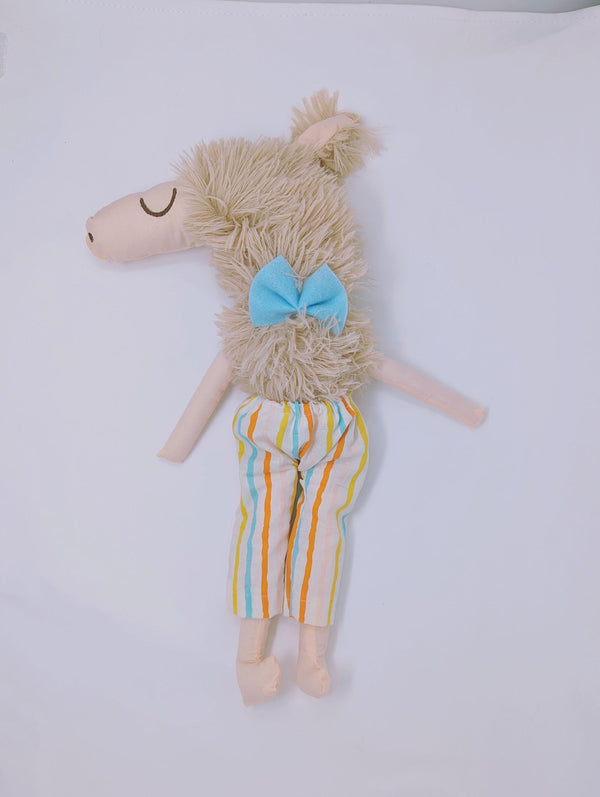 Whimsical handmade doll, with love in the stitches!
This guy's name is Stan he is a silly goose with tons of cool stories.
Dolls measure at approximately 22 inches and all accessories come.on and off easily for tiny hands.
Doll made with cotton and hypoallergenic materials and is machine washable.